GLOBAL RANKINGS (TIMES HIGHER EDUCATION)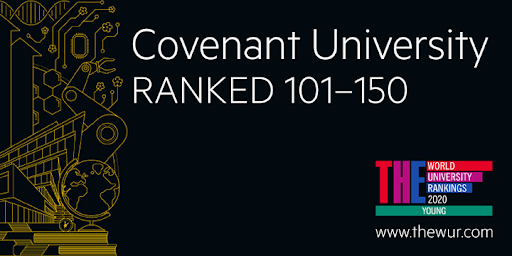 Covenant University has had a rapid rise in nearly two decades of its existence. The webometric ranking named Covenant University the best Private University in Nigeria in its 2021 ranking and the second best university overall.
Covenant Ranks 401 - 600 in 2021 THE SDGs Impact Rankings to Emerge First in Nigeria (Times Higher Education THEWUR2021)

Covenant Best Nigerian University in Global Subject Rankings 2021

Covenant Ranks 2nd Best in 2021 Webometrics Rankings among Nigerian Universities

Covenant Africa's Best World Class Private Varsity of the Decade in Quality Education

Covenant First African University to Win the International Sustainable Campus Network (ISCN) Award in 9 Years, under the Whole Systems Approach with her PET City Bricks Submission.

Covenant University ranks 401 - 500 in the world (THEWUR2020)

Ranks No. 4 University in Africa (Times Higher Education THEWUR2020)

Ranks No. 1 University in West Africa (Times Higher Education THEWUR2020)

Covenant remains Best Private Varsity in Quality Education

Covenant Bags Gold Medals at 2020 World Creativity Olympic

Covenant Emerged Best Nigerian Varsity in Association of Professional Women in Engineering (APWEN) Projects Contest (2020)

Covenant Wins Enactus National Championship 2 Years in a Row (2019, 2020)

Covenant emerges Best Research Institution in Nigeria!

Covenant Researcher Leads Top 500 in Nigeria

Covenant Dominant in Scival's Top 500 Nigeria Authors' Ranking

World Bank, AAU, NUC approve Covenant's Africa Centre of Excellence Team

Covenant Blazes the Trail again, Ranks Top 200 among World's Young Universities

Covenant Graduate Bagged Presidential Award for Outstanding National Service (2019)

Covenant Best Entrepreneurship Development University of the Year 2019

AfDB Launches Coding for Employment Centre in Covenant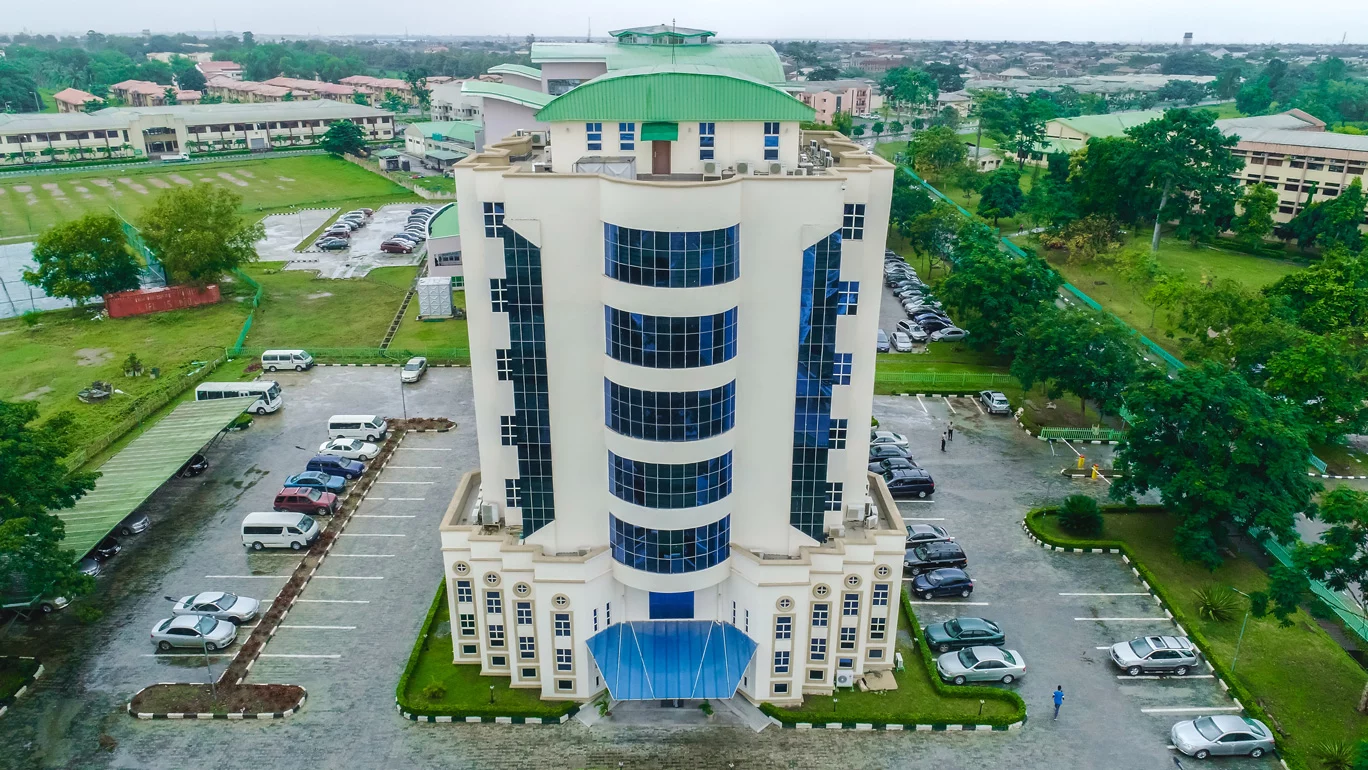 Covenant University Sustainability Report
The Sustainability Report 2022/2023 outlines the University's performance against the 17 SDGs in the year under review.

The report captures the research achievements, current undertakings, future plans, and intervention highlights across the seventeen (17) Sustainable Development Goals (SDGs).

In some instances, the Report cites other publications and interventions of the University to provide a wholesome view of the University's efforts on sustainability.