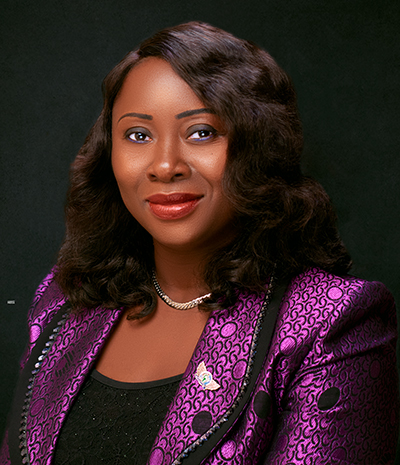 The Students' Affairs Department is designed to attend to the welfare and general wellbeing of the students of Covenant University. Also included in their assignment is the responsibility of enforcing the rules and regulations guiding students' successful stay on campus. To realize this mandate, the Unit has been divided into 3 sub units namely: Admin. & Special Duties, Residency, and Monitoring, Surveillance & Security; headed by Assistant Registrars, who report to the Dean Students' Affairs through the Sub Dean, Students' Affairs.

OUR VISION

Our Vision is to support and promote the present and future well-being of students, making them become the Total Graduate in consonance with the Covenant University objectives. Students' Affairs Department of Covenant University is poised to uphold the core values of the University and enhance students' development and success through innovative programmes; supervision of the provision and delivery of services; as well as continued partnerships with other organs of the University.

OUR MISSION

Our Mission among other things seeks to provide a healthy learning environment for all categories of students, by building and having a special relationship with our student. This we do by looking into all aspects of their activities both within and outside the Campus. We champion interest in a holistic sense into the welfare of our students as we groom them into the respectable, disciplined, studious and well natured eagles ready to fly and take the world. We promote this by ensuring provision and delivery of all support services to serve the needs of the students.

Our concern in the department is to collaborate with Students, Faculty and Staff to create welcoming, supportive and challenging environment that maximizes the opportunities for learning to achieve desired success.

Our Mission is to reinforce students' discipline, which makes Covenant University significantly different from others by giving exemplary and visionary leadership to all Students. "No King is coroneted or enthroned without the due order or process of confirmation and training". It is our mission to contribute to the unfettered process of confirming and training our students as Kings and Queens for purposeful leadership as they begin to march out of Covenant University gates to commence a noble lifestyle
What we do at Student Affairs Office
Towards the accomplishment of our Vision and Mission enunciated above, we strategize to ensure the enhancement of the overall quality of student life in and out of campus through the implementation of the broad objectives of the University as it relates to the Students' Affairs Department.
Our major activities include the followings:
Covenant University provides full residential facilities for all students to ensure that they live a life of dignity which is void of unnecessary challenges. The Students Affairs' Department handles the allocation of students into the Halls of Residence. Presently, there are Ten (10) Residential Halls in the University, comprising of 5 male Halls and 5 female Halls. The students' hostel facility can effectively accommodate 9,150 students. In each of the ten Halls of Residence, are ancillary spaces such as Common Rooms, Butteries, Tuck Shops, Telephone Rooms, Beauty Salons, Hall Offices and Administrative Offices.


In each of the Halls of Residence are two Hall officers who apart from maintaining law and order also provide guidance to the students. They are duly supported by Hall Assistants.
The belief of leadership of royalty for the status of living of our students has led to the mandatory one man - one bed space philosophy driven by the Department. Neither squatting nor swapping of bed spaces is permitted.
Our Hall allocation formula is not only gender sensitive, but it is also geared towards the required Excellence in Academics and Character. Towards this end, the Department ensures that allocation takes into cognizance:
The courses offered by students assigned to specific halls, wings, floors and rooms.

The character and core-value alignment of each student – to forestall the pairing of two students with conflicting character.

The University's drive for good peer mentorship and academic advising.
The Students' Affairs Unit is an indispensable conduit pipe that links the Students with other Departments in the University. It serves as arbiter on all issues concerning the students of Covenant University.